TRENT
JANSEN

Born 1981, Kiama, New South Wales

Lives Thirroul, New South Wales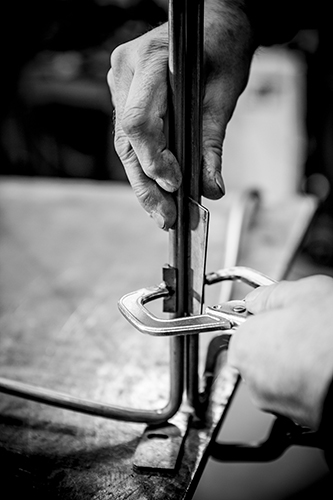 Since graduating in 2004 with a Bachelor of Design from the College of Fine Arts, UNSW Australia, Trent Jansen has quickly become one of Australia's leading, thought provoking and passionate designers. With experience, opportunities, and accolades amassed throughout Australia, Japan and Europe.
Jansen's practice is focused on creating sustainable design through developing pieces that maintain a lasting relationship with their user. To develop these relationships, he imbues his designs with references to some of the most powerful human relationships. This narrative content has been of particular importance in recent works. In a process he describes as 'Design Anthropology,' Jansen mines the archives for primary and secondary sources to unveil unknown stories and interrogate Australian mythologies.

The Tidal collection, 2015, designed by Trent Jansen for Tait, is a series of outdoor furniture that investigates the 60s and 70s surf culture of Australia: hot summers at the beach, long boards, Kombi vans, camping, sunburn and freedom. The graphic qualities of the wire within the chairs of the Tidal range take its cues from wave diagrams tracing the stages of wave formations as they form, crest and crash their way to the shore. In addition to the chairs Jansen has created tables. Their design is based on the less common occurrence of waterspouts, which sometimes touch down on the ocean during a storm. Like a waterspout, these tables twist as they ascend, inspired by the spout's spiralling water.