MISHO
+
ASSOCIATES

Established 1991, Sydney, New South Wales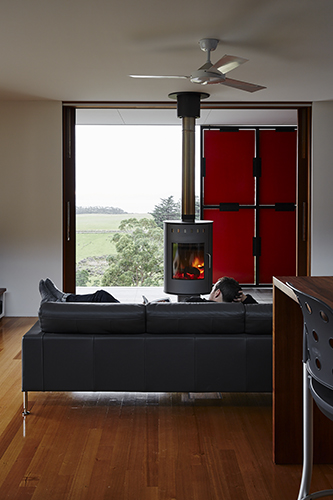 Misho + Associates is an Australian architectural practice that works across both commercial and residential design and architecture. Misho + Associates' director, Misho Vasiljevich's philosophy towards the built environment is that while architectural form must be exciting and visually stimulating, it should always be pragmatic and functional. From large-scale projects such as the proposed new zoo in western Sydney and the redevelopment of Hobart International Airport, through to modest homes, this pragmatism for good design can be achieved, as Vasiljevich states, by cleverly responding to the site and the climate in which the building is to be sited.

The remote Tasman Peninsula of Southern Tasmania is a wild and pristine landscape, its rugged terrain calls for exciting and environmentally-conscious self-sufficient housing design that provides suitable protection from the elements. Premaydena House, 2013, is one such low impact home. Built on a site weathered by both the icy-cold winds from the Southern Ocean and salty, wet winds from the north east, the home is sited half way up a rocky escarpment where a stand of eucalyptus buffers the southerly whilst the brightly-coloured steel surrounding the verandah can be completely shuttered or left open as the weather dictates. The screens also provide a unique solution for security as Vasiljevich notes 'the house has been designed so you can basically shut it down and walk away'.