MARI
FUNAKI

Born 1950, Matsue, Japan

Died 2010, Melbourne, Victoria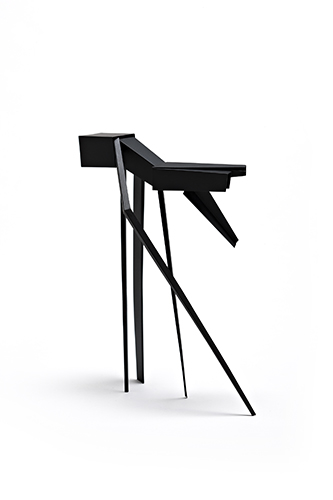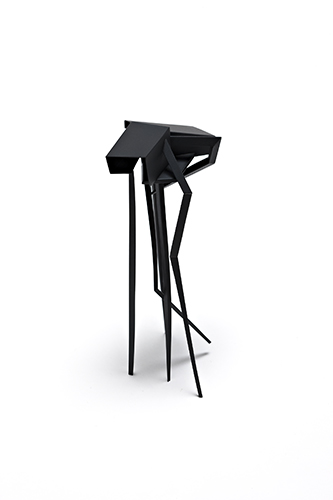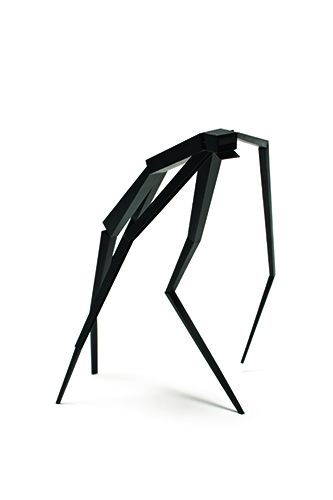 Mari Funaki's decisive choices speak to a distinctive vision, forged from Japanese culture and upbringing, and unleashed by Australian education and life in Melbourne. Profoundly intelligent and self-aware, Funaki understood that in every sense – as a woman, as an artist, as a cultural force in her adopted country – coming to Australia in 1979 made her.
Funaki trained in painting, then jewellery and metal-smithing at RMIT University in Melbourne. As a jeweller, she made splendidly angular rings, brooches, cuffs, and containers that owed a great deal to ceaseless drawing. In the last decade of her life, Funaki explored larger sculptural forms, eventually translating several into major public works, notably Twilight, 2010, now in the garden at the National Gallery of Australia in Canberra, Australian Capital Territory.
Alongside her practice, Funaki created Australia's most important private platform for exhibiting and supporting contemporary jewellery. Passionate in her commitment to art and design, Funaki saw that Australia's exceptional jewellers needed a showcase and in 1995 she opened Gallery Funaki, off the top end of Melbourne's Bourke Street. The tiny bolt-hole quickly became one of the world's best addresses for the finest contemporary jewellery, and continues today under the directorship of Katie Scott.
Mari Funaki subjected everything she made to intense scrutiny. The small 'containers', in particular, were an evolved amalgam of many sources and life experiences. The Object series sprightly shapes sometimes resemble insects, leaves, or other natural forms, but very often they are simply analogues of physical forces and principles, always beautifully resolved, often miraculously poised – the balance seems improbable, even deliciously precarious.