COLLINS
AND
TURNER

Established 2002, Sydney, New South Wales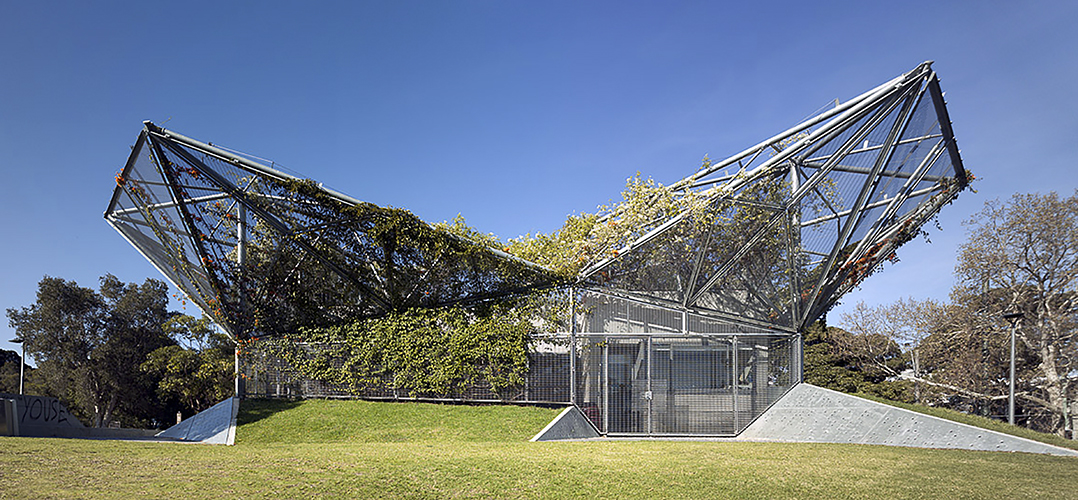 Collins and Turner is a multi-award winning practice based in Sydney that belongs to a new generation of Australian architects. The focus of the practice is the design and delivery of innovative environments for work, living and play. The practice works across Australia and internationally on a broad spectrum of commercial, residential, and public projects, providing full architectural and interior design services, master planning, furniture, and product design. Prior to establishing the practice in 2002, both Penny Collins and Huw Turner each gained over 15 years experience internationally, leading teams with industry leaders Pritzker Prize winning architects Norman Foster and Richard Rogers.

The refurbishment of the Waterloo Oval Youth Facility is a groundbreaking piece of community architecture. The former public toilet block overlooking Waterloo Oval and skatepark has been transformed into a high quality contemporary workspace and counselling facility for Weave Youth Family Community, formerly South Sydney Youth Services. The existing structure is revitalised by new internal planning focused around a central courtyard, and the addition of a landscaped roof garden veiled by a tensile structure supporting native climbing plants. As the plants mature, the resulting building form will begin to merge sculpturally with its landscape and urban setting. Whilst being robust, low maintenance and long lasting, the building will have minimal environmental impact, and has maintained elements of the existing structure as part of the new works.