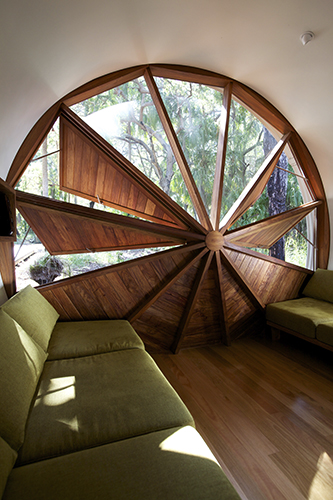 Architect Simon Laws started working in construction at age 17 and soon after began designing and building houses. Practical training and an early opportunity for experimentation have grown into a design methodology which always seeking to make the most with the least, and create spaces that heighten the experience of light and place.
Anthill 's design philosophy follow passive energy design principles that take careful consideration of sun control, ventilation and insulation can be combined with modern high-performance and other traditional and recycled materials to make architecture with smaller ecological footprints and in tune with natural systems of climate and season.
Wanting to capture this sense of adventure, looseness and connection to the environment – the sound and smell of the ocean, the texture of sand under one's feet – architect and builder Simon Laws of Anthill Construction was keen to create a house that was reminiscent of camping, only with more of the comforts and luxury we expect today. The result is a beautiful cluster of steel pavilions each with its own function – a living/kitchen area, two sleeping quarters and a bath house – all are connected via a series of covered walkways that culminate at the large outdoor dining area.